School Builder and School Classrooms Refurbishment - Building In Schools
ABACUS CONSTRUCTION is a school builder that will be able to turn your school construction, school classrooms refurbishment, school fencing, school repair, or school building project into a reality.
With imagination and an eye for detail in school construction, ABACUS CONSTRUCTION will deliver on quality and price. We are independently exor accredited in school construction and hold the exor gold award for our high standards of quality and service.
School Construction and Building Projects Undertaken
School repairs, school classroom refurbishments, new school classrooms builder, general school / college builder, school roof repairs, school grounds landscaping, school and nursery play areas, thermoplastic playground markings, sand pits, school fencing, security fencing, school bicycle sheds, covered walkways, new parking areas for school teachers and visitors, resurfacing of school playgrounds, and many more.
Call us now on
01823 664509
mobile 07889 460500
or click here to email us
Abacus Construction offer a wide range of school building and school construction services for nurseries, primary schools, secondary schools and colleges.
Based in Wellington, Somerset, and established in 1986, we have successfully completed many school construction, and school classroom refurbishment projects and can offer quality and reliability at a competitive price.
School Construction and Classrooms Refurbishment in Somerset and Devon
So if you are looking for a school builder for your school or college, from minor school repairs, new fencing, and new play areas to full school building and construction, you've found the right company!
---
School Funding News
Here are some recent news stories around the web regarding school funding:-
First post-Brexit Budget set to be held on 11 March
Chancellor pledges to 'unleash Britain's potential' with statement expected to set out spending plan after UK's exit from the EU
Sajid Javid will deliver the Spring Budget to MPs on 11 March with a promise to kickstart a "decade of renewal" for Britain.
The Budget will be Javid's first as chancellor after the cancellation of last year's speech following Boris Johnson's announcement that he wanted a December election, and is expected to be the first after the UK's departure from the European Union on 31 January.
[
Read more...
]
---
Funding for schools is 'completely insufficient'
Schools in North Somerset are 'struggling to live within their means' due to years of funding cuts.
Department for Education (DfE) data shows two of the 24 council-run schools in North Somerset finished the last financial year in deficit.
The figures exclude academies, which are Government-funded but are not overseen by the local authority.
[
Read more...
]
---
Struggling schools set for specialist support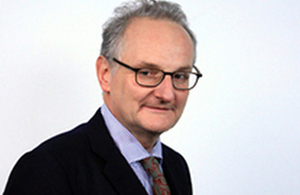 Schools Minister announces six successful new Teaching School Hubs to support struggling schools
Over one thousand schools are set to receive expert support from some of the country's highest performing schools as the Department for Education announces six new Teaching School Hubs today (7 January).
Schools will benefit from a three-year programme of support, with each of the six successful schools acting as a regional hub and will receive funding to support between 200 to 300 other schools in the local area.
This will give struggling schools direct access to the expertise from school leaders with a track record of improving challenging schools. Support could include delivering tailored professional development for teachers, hosting observations and visits or deploying system leaders to offer advice and guidance to local schools.
[
Read more...
]
---
Call us now on
01823 664509
mobile 07889 460500
or click here to email us