School Builder and School Classrooms Refurbishment - Building In Schools
ABACUS CONSTRUCTION is a school builder that will be able to turn your school construction, school classrooms refurbishment, school fencing, school repair, or school building project into a reality.
With imagination and an eye for detail in school construction, ABACUS CONSTRUCTION will deliver on quality and price. We are independently exor accredited in school construction and hold the exor gold award for our high standards of quality and service.
School Construction and Building Projects Undertaken
School repairs, school classroom refurbishments, new school classrooms builder, general school / college builder, school roof repairs, school grounds landscaping, school and nursery play areas, thermoplastic playground markings, sand pits, school fencing, security fencing, school bicycle sheds builder, covered walkways, new parking areas for school teachers and visitors, resurfacing of school playgrounds, and many more.
Call us now on
01823 664509
mobile 07889 460500
or click here to email us
Abacus Construction offer a wide range of school building and school construction services for nurseries, primary schools, secondary schools and colleges.
Based in Wellington, Somerset, and established in 1986, we have successfully completed several school construction, and school classroom refurbishment projects and can offer quality and reliability at a competitive price.
School Construction and Classrooms Refurbishment in Somerset and Devon
So if you are looking for a school builder for your school or college, from minor school repairs, new fencing, and new play areas to full school building and construction, you've found the right company!
---
School Funding News
Here are some recent news stories around the web regarding school funding:-
Call to boost funding for schools that need it most
Boris Johnson has been urged to focus his pledge to spend an extra £4.6 billion on schools on those children who need help the most.
He aims to increase England's schools budget by £4.6 billion a year by 2022-23 as he reverses real-terms cuts in education funding, billing the move as an attempt to help those who have been "left behind", particularly in rural areas that have received less funding.
Natalie Perera, executive director at the Education Policy Institute, said: "While any increase to funding will be welcomed by schools, funding decisions should be driven by evidence. Given the inequalities in educational outcomes, the funding system should remain progressive, targeting resources on the most vulnerable pupils across the country."
[
Read more...
]
---
Teachers 'to get 2.75% pay rise' – reports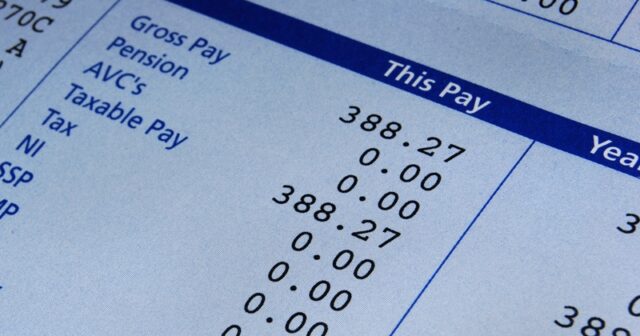 The government is planning to hand teachers and other school staff a 2.75 per cent pay rise, according to reports.
The Times reports that the Treasury will unveil a £2 billion public sector pay deal – the biggest for six years – on Monday, and that the education secretary Damian Hinds has "successfully argued" for a 2.75 per cent rise for teachers – above and beyond the 2 per cent previously floated.
The newspaper also claims there will be additional funding for schools to pay for the rise. However, it is not clear whether the rise will be fully or just partially-funded.
[
Read more...
]
---
Schools 'desperately need' multi-billion cash boost, says MPs
SCHOOLS "desperately need" a multibillion-pound cash injection and the Government should draw up a 10-year funding plan, a cross-party group of MPs has said.
A report by the Education Select Committee found that funding for schools and colleges had failed to keep pace with the extra demands being placed on institutions, such as providing mental health support and disabilities provision.
This, coupled with growing pupil numbers and rising costs, meant the sector had been put under "significant strain" over the past 10 years, the MPs found.
Robert Halfon, chairman of the committee, called for a "bottom-up national assessment" of what it costs to ensure the education system is "fit for the 21st century".
[
Read more...
]
---
Call us now on
01823 664509
mobile 07889 460500
or click here to email us