School Builder and School Classrooms Refurbishment - Building In Schools
ABACUS CONSTRUCTION is a school builder that will be able to turn your school construction, school classrooms refurbishment, school fencing, school repair, or school building project into a reality.
With imagination and an eye for detail in school construction, ABACUS CONSTRUCTION will deliver on quality and price. We are independently exor accredited in school construction and hold the exor gold award for our high standards of quality and service.
School Construction and Building Projects Undertaken
School repairs, school classroom refurbishments, new school classrooms builder, general school / college builder, school roof repairs, school grounds landscaping, school and nursery play areas, thermoplastic playground markings, sand pits, school fencing, security fencing, school bicycle sheds builder, covered walkways, new parking areas for school teachers and visitors, resurfacing of school playgrounds, and many more.
Call us now on
01823 664509
mobile 07889 460500
or click here to email us
Abacus Construction offer a wide range of school building and school construction services for nurseries, primary schools, secondary schools and colleges.
Based in Wellington, Somerset, and established in 1986, we have successfully completed several school construction, and school classroom refurbishment projects and can offer quality and reliability at a competitive price.
School Construction and Classrooms Refurbishment in Somerset and Devon
So if you are looking for a school builder for your school or college, from minor school repairs, new fencing, and new play areas to full school building and construction, you've found the right company!
---
School Funding News
Here are some recent news stories around the web regarding school funding:-
School funding crisis worse due to lack of governors, says charity
The school funding crisis has worsened because of a shortage of governors, a leading charity has said, as new figures show vacancies on governing boards have risen by almost 40 per cent in two years.
Governor positions in the state sector are voluntary positions that require seven hours of time commitment per month on average.
Schools use governors to make strategic decisions about school spending, as well as to authorise budgets and senior staff appointments.
[
Read more...
]
---
Schools set for long-awaited cash injection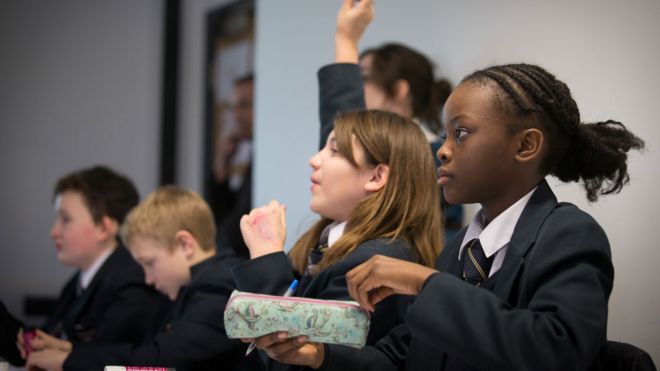 Complaints about school funding shortages in England are expected to be addressed soon by the government.
There are suggestions that about £4bn in extra funding, as a one-off, one-year cash injection, could be announced as early as next week.
In his Tory leadership campaign, Boris Johnson promised to reverse cuts in school funding.
Heads' and teachers' organisations have been warning of a worsening budget crisis for schools.
[
Read more...
]
---
Giving money to rich private schools to build boathouses and Olympic pools is unfair to languishing public schools, teachers say
New figures have revealed elite private schools are building luxury facilities
Nation's poorest schools have overcrowded classrooms and not enough toilets
The Australian Education Union has called on the government to justify funding
Four richest schools spent more on new facilities than 1,800 schools combine
Teachers are demanding the Morrison government justify its funding of elite private schools, as new figures reveal the luxury facilities many are building while public schools languish.
Funding to private and independent schools grew one-and-a-half times as fast as the amount going to public schools between 2009 and 2017.
On top of this, the federal government has set aside $1.9 billion for capital works at private schools.
[
Read more...
]
---
Call us now on
01823 664509
mobile 07889 460500
or click here to email us